With more and more startups and big businesses alike starting to realize the need for a consistent and fast office connection, we thought it prudent to show off some of the most popular phone systems around. We will discuss them plainly, highlighting their features and benefits, so that you'll be able to pick one that will fit perfectly to your needs.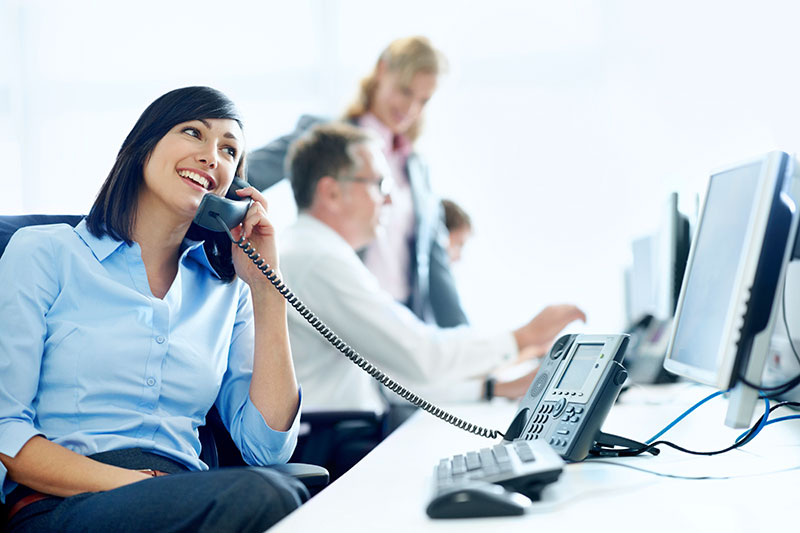 First things first. Let's cover a few touchpoints first. With so many providers available, choosing a system for your small business can be very confusing – or else you won't be reading this. To make matters worse, salespeople will always try to highlight their brands without telling the downsides. This is simply salesmanship, so don't fault them.
In terms of market popularity in Australia, you'd be looking at telephone systems for business like Avaya phones, LG Ericcson, or Hosted IP solutions from different vendors and other brands like Cisco, Samsung, NEC, and Alcatel
Believe it or not, but the company you choose can be more important than the solution itself. Too many phone companies just want to install their system in your business and walk away. You need to ensure that they care about tailoring and explaining the technology so you get to maximize your returns as soon as possible.
Avaya IP500 v2 Office phone system. Avaya phones account for more than 22 percent of the world's SMB market and are currently the number 1 global solution in its space. This can be clearly seen in Australia where local businesses mostly use Avaya system for their business. Here are the key factors to consider.
Comprehensive standard features.
Can expand from 2-2000 users, but you'll only pay for what you need
IP award-winning solution (does VoIP brilliantly)
Huge range of different handsets (Digital, IP and DECT) designed to fit small business budget and needs.
Optional 60-month warranty.
Full range of functionalities available.
Multimedia connectivity for tablets, mobile phones, and laptops.
Multisite networking.
Integrated call center applications.
Video conferencing.
LG-Ericsson iPECS eMG80 phone system. LG Erriccson's phone system is a feature-rich, NBN and VoIP compatible and boasts comprehensive business features. It can expand up to 48 users and can connect multiple sites. The main draw of this "hybrid Pbx" is its relatively low cost. Here are the key factors to consider.
Low starting price point for packages.
Comprehensive and business-designed features.
Multi-site connectivity and remote worker function.
SIP platform for VoIP.
Links to existing ISDN and PSTN phone lines.
Additional features include call recording, call center applications, mobile and softphone, and more.
Hosted IP Pbx Solutions. A unique type of technology with a relatively small cost depending on the right small business. Hosted doesn't usually come with a traditional IP PBX like the other systems and instead links with a network switch to a host. Key factors to consider includes:
Physical phone system not required.
SIP trunking diminishes the need for phone line rentals.
Multiple levels of redundancy for small businesses.
Pricey features are included free or at a small
Choice of different handsets from preferred manufacturers. (Avaya, LG, Ericcson, Cisco, Polycom, Snom, and more.)
End Note
After evaluating the telephone systems for small business above and understanding their relevant features, technology, ease of use, and value for money, you'll gain the right perspective which one to choose for your business.